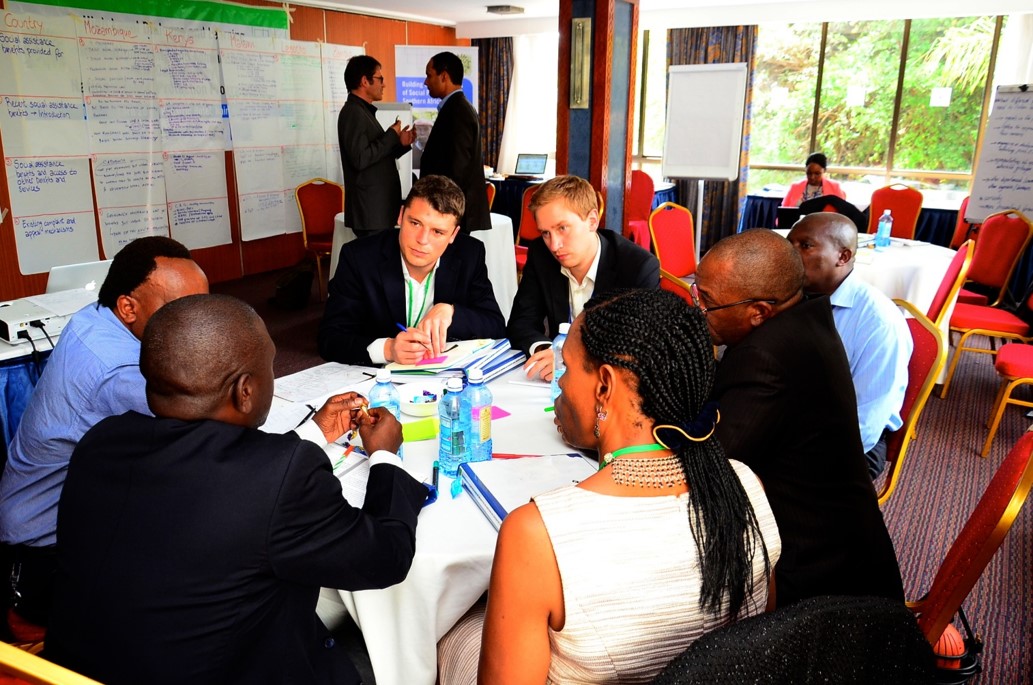 Our country is rapidly moving to social cash transfers but lacks knowledge and capacity; TRANSFORM has tremendous potential to inform, guide and coordinate both politicians and technical staff.
This program has given me the courage to implement some of the changes that I've been wanting to make for a long time.
I am now thinking of how we can utilise this rich information as the twenty-one organisations represented here to carry this information to a higher level through collaboration. We need to form a community.
I have realised that I have a role to play in the implementation of Social Protection at council level, I thought Social Cash Transfer is for officials in the Department of Social Welfare.
I have been an e-facilitator in the first three runs on E– TRANSFORM as well as this 5th run, just completed in May. The e-facilitator's role is to guide the students in all activities, prepare summaries, and follow up on participants who are behind. Some of the main issues faced in interacting with the participants related to technological and connectivity challenges. In this last run, we were able to better organize group activities with participants. The discussion fora were active and provided clear inputs for end of module summaries. I assured participants there were no strong ideological statements and added hyperlinks to the discussions to provide extra readings and papers, which worked well.
In the 5th run, our group had 17 participants from Panama, Togo, Ghana, Malawi, Zimbabwe, Nigeria, Liberia, Ethiopia, Benin, Algeria, Burkina Faso and Zambia. We used WhatsApp, email and Big Blue Button technology as a way to communicate and share ideas. In-group activities, guiding, motivating, evaluating and self-managing was key. Our reward method was that the group representative gets total marks for the work done. On individual guidance, providing direction and support as and when required was key. Answering questions and doubts of participants promptly is also important. We had to welcome their comment and encourage them through giving support on their questions including quotes, hyperlinks and extra readings. Overall, the E-TRANSFORM 5th run was very successful with the participants being very active and proactive. Many participants were from academia and wanted to continue with the TRANSFORM agenda in their institutions.
Delivering TRANSFORM trainings for different levels of govern-ance, including Senior Policy Makers, District officials and Civil Society Organisations has enhanced my capacity as a trainer. Master Trainers reflect as they deliver each session and are able to adjust depending on the type of delegates being trained. I have realised that participants and other MTs' feedback influences delivery of each training.
Successful preparation of the trainings includes an understanding of the calibre of delegates. This helped me to choose the jolt exercises and examples to be used for each session.
Unlike the District applications, the latest Senior Policy Makers training was more complex as it focuses on advocacy, rather than expanding officials' technical knowledge. Focusing on the key message for each module helped us deliver content equivalent to the 8 building blocks of Social Protection Systems in one and half days. The greatest challenge has been to adequately mainstream the Leadership and Transformation component and choosing which elements to omit without diluting unnecessarily the content. However, each session was motivating as delegates' insights showed indications of their transformation in the understanding of Social Protection.
TRANSFORM: Voices from the Districts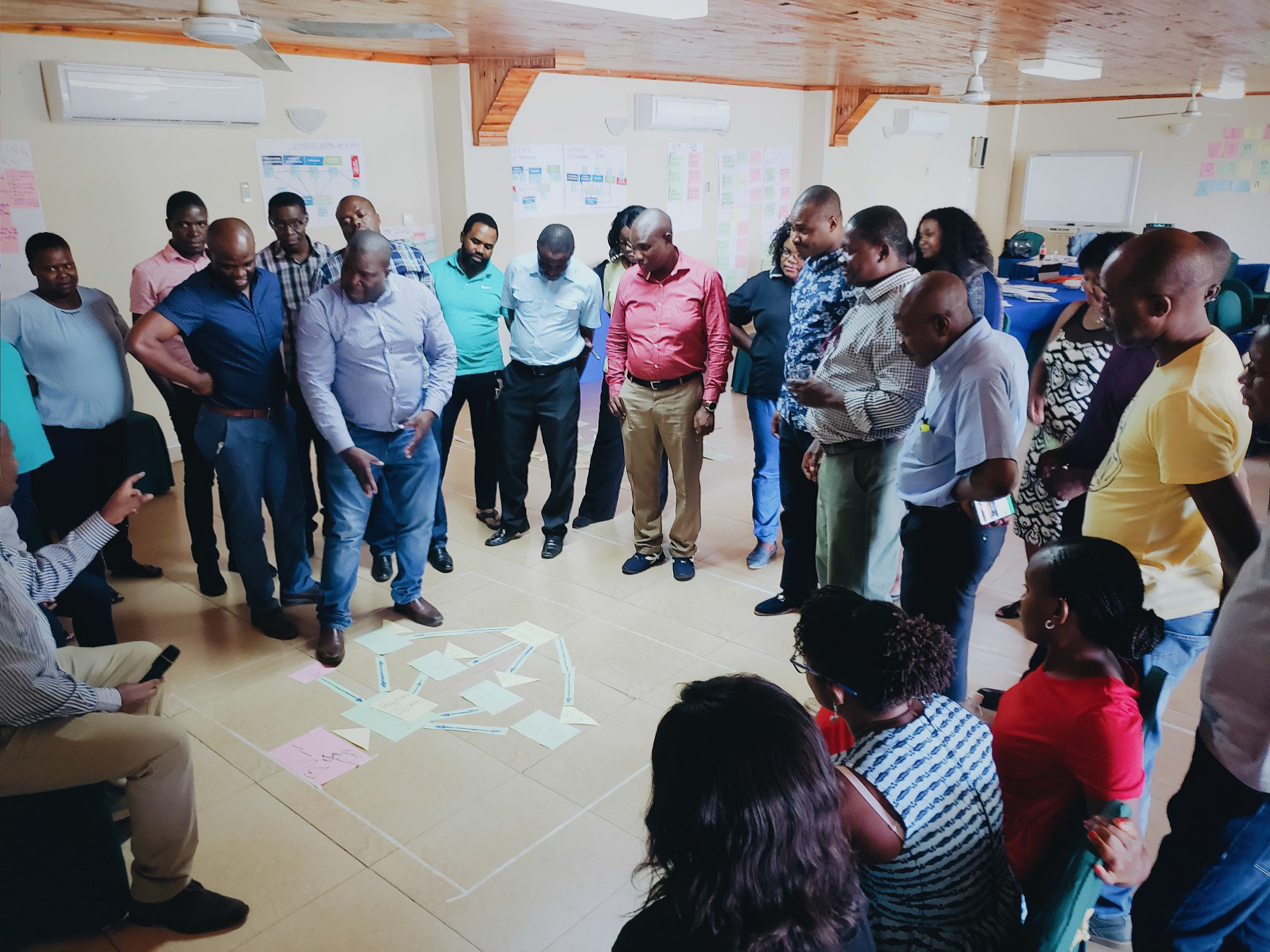 The things I have been doing wrong, now I can go and work on improving.
First day I was lost, but now I know I can apply concepts in my own work.
The training will improve my whistle blowing roles and responsibilities.